Something I've often told people about myself, but rarely explained its significance, is that I spent two summers working as a crew-girl on a hotel narrowboat pair.
For anyone who needs a translation, that means I spent two summers travelling around the inland waterways of England, living aboard a traditional motor-and-butty pair of narrowboats. They were owner-operated by a married couple, along with 2 crew (of which I was one). Duties ranged through polishing brasses, cleaning cabins, baking cakes, biscuits and bread and preparing meals – and of course, all the boatwork involved in moving a pair of narrowboats and their guests around the canal system: everything from working locks (including bowhauling the butty) to steering the butty and 'watering up' as often as possible.
It's 15 years since I left. I worked on the boats a grand total of 6 months, but it had an amazing and profound effect on how I see the world, and an immense regard for everyone, past and present, who makes the waterways their home.
When I stepped off the boats in Stone back in autumn 2001, I never thought it would be this long before I set foot on another narrowboat (and actually it could be even longer than this, I'm just hoping they do still let you on the boats at the Boat Museum I'm planning to visit on Friday).
So what's brought on all this introspection about that part of my past? Simply put, I've been reading up, researching for the next story I'm planning to write, and it's just all come flooding back to me. Some of these books it's the first time I've read them in those 15 years; others I've only picked up copies recently. Ramlin Rose always makes me cry.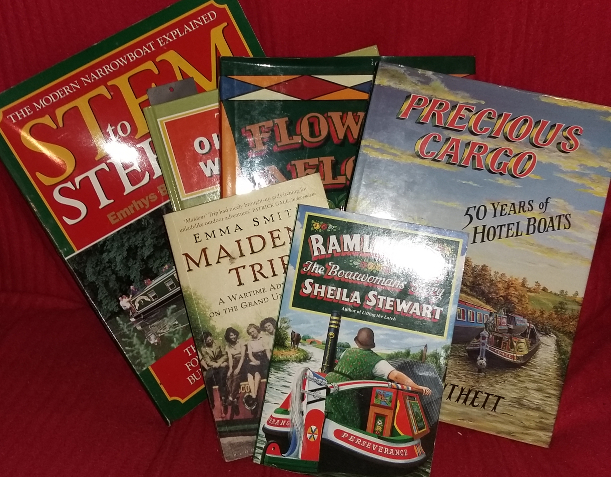 But this is it, the start of my journey into research for a story set on the boats. The era I'll be writing about is a little further back in time than my own, but I've had a germ of an idea about writing about hotel narrowboats ever since I was on them…