Man of War
in the anthology A Certain Persuasion, released 1st November 2016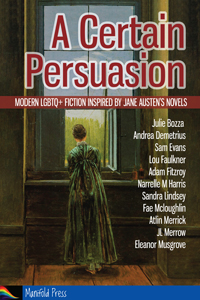 Intent on making his mark as the newest lieutenant aboard HMS Thrush, William Price takes on the task of tutoring an ordinary seaman, Robert Oakes, so that the young sailor may improve his chances of advancement.
Oakes, however, hides something which could see him unceremoniously dropped from the ship's muster list and left in the closest port with just a few coins to his name. When William learns Oakes's secret in the aftermath of a skirmish with a French frigate, he must choose between proving himself a worthy friend or a dutiful officer.
Published by Manifold Press.
Available from Amazon UK | Amazon US | Smashwords
Print version available from Amazon stores
Under Leaden Skies
Release date: 1st August 2016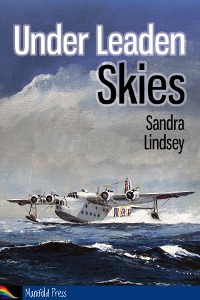 Love. Loss. Betrayal. Forgiveness. Honour. Duty. Family.
In 1939, the arrival of war prompted 'Teddy' Maximilian Garston to confess his love to his childhood friend, Huw Roberts. Separated by duty – Teddy piloting Sunderland flying boats for RAF Coastal Command, and Huw deep underground in a South Wales coal mine – their relationship is frustrated by secrecy, distance, and the stress of war that tears into every aspect of their lives.
After endless months of dull patrols, a chance encounter over the Bay of Biscay will forever change the course of Teddy's life. On returning to Britain, how will he face the consequences of choices made when far from home? Can he find a way to provide for everyone he loves, and build a family from the ashes of wartime grief?
Published by Manifold Press
Available from Amazon UK | Amazon US | Smashwords
Print version from Amazon UK | Amazon US | Also other Amazon stores
Shelter From Storms
in the anthology Lashings of Sauce, released 2012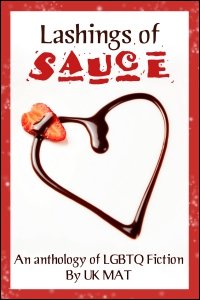 Fleeing from revolutionary France, Louis seeks shelter in Britain at the home of his former lover, Daniel.
Life has moved on since they parted years before, and Daniel is now lord of the manor with a wife and children, though Louis still holds a place in his heart.
As Louis recovers from months of hardship and fear, can they re-build the friendship they once had? Will friendship be enough for Louis, who has lost all else? Can they dare to hope for more?
Anthology produced by UK Meet Anthology Team and published by JMS Books
Available from JMS Books | Amazon UK | Amazon US | Smashwords
Print version from JMS Books | Amazon UK |  Amazon US