This is my 2nd attempt at this post – in the first version I listed everything chronologically in the order in which I finished reading it, but when I looked back over what I'd written it just didn't feel right. Also, having read a couple of series this month it felt odd to be listing everything as individual titles when that stops me from discussing the series as a whole.
So here we are, attempt number 2, grouping the books I've read by type.
Non-fiction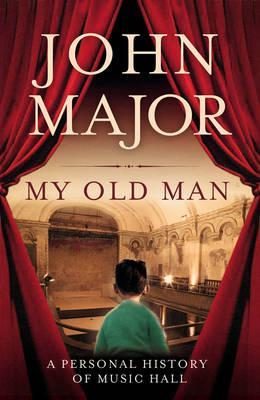 My Old Man: A Personal Journey into Music Hall John Major
Brilliant & thoroughly absorbing read. Detailed (though not too much) & covering the history of music hall through the whole of its existence with many chapters organised by theme – each key type of entertainer (male impersonator, comic singer) has a chapter which describes the form the act would take, its probable origins, development, and notable performers. This approach means that you could easily dip in & out of the book reading a chapter at a time.
As well as this rich history of the acts & entertainment is a wealth of information on broader social history of the period – from transport to safety improvements to employment conditions & unionisation. If, like me, you grew up at the time that John Major was prime minister (& you saw him as 'another tory') you may be pleasantly surprised by some of the views which can be inferred from this book. (On the other hand, recent politics has made me look back on the 1990s & re-examine my views of several politicians from that era. But back to the book…)
Highly recommended to anyone interested in this period of history, and to those thinking of writing a tale set in this era, or in an alternate universe with 19th century trappings.
Short fiction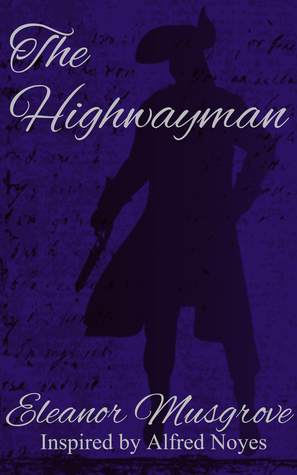 The Highwayman Eleanor Musgrove
Brilliant retelling of the classic poem. Eleanor is one of my favourite short story writers – my top recommendations for more of her work are Father Doesn't Dance and Margaret in Manifold Press's A Certain Persuasion, as well as her novel Submerge, in which she shows her skills translate equally well to both longer form writing and contemporary setting.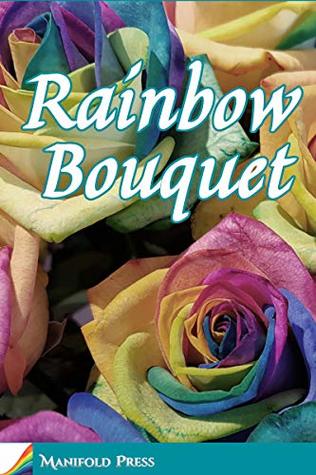 Rainbow Bouquet Manifold Press
Described as a "Valentine's Collection", this is – as you would expect from Manifold Press – far from the stereotype of mushy love stories. There is love, certainly: sometimes restrained and conveyed in carefully coded speech, other times lush & overflowing, and often tinged with the nervous uncertainty most people experience. Whether the characters face obstacles of their own making or of others', there's plenty of variety here in time, place, mood, and characters you're sure to find something to your taste.
This Dreaming Isle Unsung Stories
A bit of an impulse purchase this one, back when the kickstarter was running. It's then taken me a while to first transfer the file to my kindle and then get started reading.
I'm certainly not disappointed by the quality of what I found once I did start! As the introduction says, these tales can all be described as "folk horror" – they're the darker kind of fairy tale and some are the kind that make you want to go back & start again when you get to the end. A masterclass in storytelling & somewhat disturbing reminder of the darker enclaves of the human psyche.
Series
Kwan Sisters 1&2: Grumpy Fake Boyfriend / Mr Hotshot CEO Jackie Lau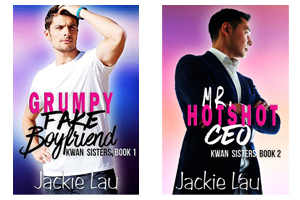 Of these two books, it was the 2nd I wanted to read more than the first, but since I could afford to buy both it seemed silly to only get one. I definitely enjoyed Grumpy Fake Boyfriend more than I expected to, and though the character of Will would drive me up the wall, I found it completely believable that Naomi found him attractive.
As I'd suspected from the blurbs, Mr Hotshot CEO was a bit more my thing – the family teasing among the brothers as well as the seeming mismatch of the two principal characters are very much the kind of thing which I love to read in romance, but I also loved the portrayal of Courtney's illness and I definitely shed a few tears at the scenes where she discussed this with members of her family. I know Jackie Lau has written several other books and I'm looking forward to exploring more of her back catalogue as well as enjoying new releases when they appear.
Rhine Fontaine trilogy: Forbidden / Breathless / Tempest Beverly Jenkins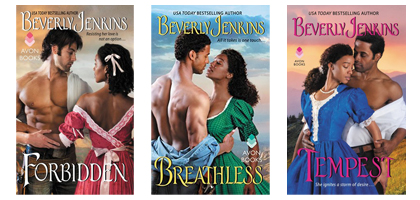 You can't spend much time in the Romancelandia area of social media without hearing of Beverly Jenkins. She is a master storyteller with a huge back catalogue – so huge it's hard to know where to start! I was very grateful therefore to come across a recommendation – by an author I follow on Twitter – to start with Forbidden.
As you can probably tell from the fact I write it, I love good historical fiction. What I love most in that genre is richly dressed, well researched fiction about places & time periods I don't know much about.
Forbidden is set in the American Old West – Virginia City, Nevada to be precise. Rhine Fontaine is a white-passing black man, born a slave on a Georgia plantation before the Civil War, who has been accepted into the white community but uses his wealth to benefit the black population of Virginia City. His heritage is a closely guarded secret which he doesn't expect to ever make common knowledge, until Eddy Carmichael is rescued from near-death in the desert and he finds himself slowly falling in love.
As with all the best historical romance, the story is as much that of the time & place in which it is set as it is that of the characters.
Breathless and Tempest are the stories of Eddy's nieces, Portia and Regan respectively. Set in Arizona and Wyoming, again we're drawn into the rich history of the USA through the eyes of people living through it – far more engaging than any textbook could be.
All three books highly recommended, though I'd also recommend reading them in order if you can.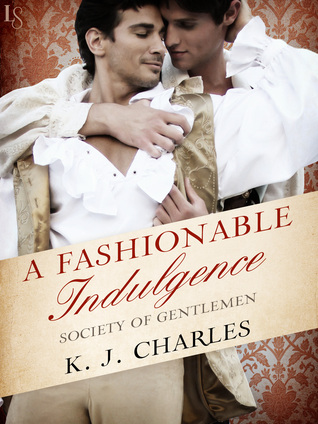 Society of Gentlemen: A Fashionable Indulgence KJ Charles
A re-read for me – the only one this month – this is the first novel-length story in KJ Charles's Society of Gentlemen series (the shorter The Ruin of Gabriel Ashleigh precedes chronologically) and whilst it is, as expected from KJ's writing, gorgeous & lush & rich & all round brilliant, it's not quite my favourite of the set.
Still an excellent read, and re-reading after completing the series is definitely recommended as there were extra things I noticed that completely passed me by the first time I read this book.
Highly recommended.
Stand-alones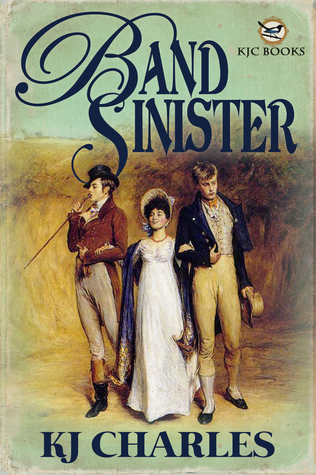 Band Sinister KJ Charles
A more recent release from KJ Charles, Band Sinister has been, I seem to recall, described by the author as "fluffy", and it certainly follows quite closely the expected tropes and story pattern of regency romance. Don't let that put you off though – there's plenty of peril for our heros and heroine, as well as tricky family and financial relationships to navigate.
You'll have to read it for yourself to find out how everything gets resolved, but I think the best way of telling you how good this book is is that it got me writing historical romance again, after several months of feeling like a failure & devoid of good ideas in that genre.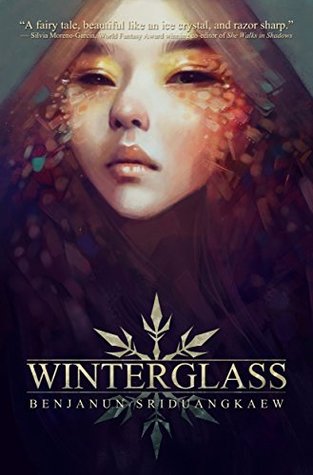 Winterglass Benjamin Sriduangkaew
An interesting & well told tale that I suspect may need a re-read to get my head around it. The ending took things in a direction I'd not expected, so I'm hoping there's more tales to come in this storyworld.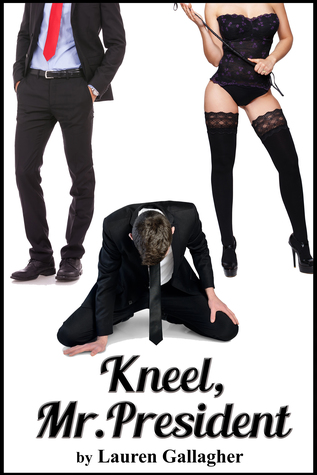 Kneel, Mr President Lauren Gallagher
Not something I'd normally pick up, but when the author announced that all royalties for this book will be donated to LGBT+ charity/ies, I thought "why not?"
Thoughtful characterisation, great back stories, good level of tension, & believable development throughout.
Doesn't quite hit my buttons enough to be on the "definite re-read" list, but if the blurb piques your interest you should definitely pick it up.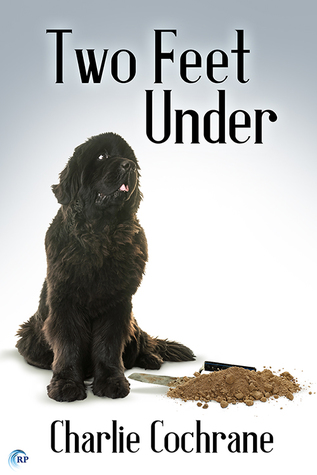 Two Feet Under Charlie Cochrane
Book 3 of Charlie's Lindenshaw Mysteries, a series where primary school teacher Adam keeps finding himself involved in (& helping to solve) his police inspector boyfriend's cases.
Charlie's a brilliant mystery writer. Fantastic richly drawn characters and settings and plenty to keep you guessing along the way. All served up with very British understatement & humour.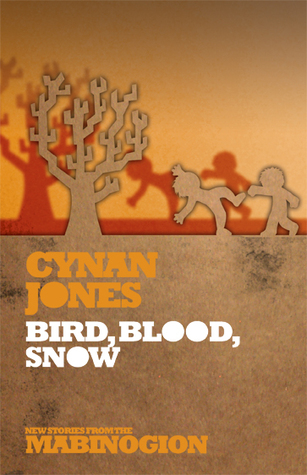 Bird, Blood, Snow Cynan Jones
I went to visit a lovely new bookshop & while they had many, many gorgeous books there, this is the one I decided on, mostly because Cynan Jones is one of the authors appearing at Monty Lit Fest this year.
The book is one of a series produced by Seren Books, retelling the stories of the Mabinogion in a more modern setting.
I found this book quite difficult & frustrating and it all comes down to the style in which it's written. I'm very glad I'm the kind of person who reads 'Afterword's otherwise I would not have realised that a lot of the "rough & unfinished" style was deliberate as the original tale this is based on has a rough & unfinished feel to it compared to other Mabinogion tales – as though it hadn't had as long to mature in the oral tradition as the others before being written down, Mr Jones suggests.
All in all, I think I would have enjoyed this book far more if the Afterword had been a Foreword.