Have you heard of Imzy? I hadn't until a friend tweeted to offer invites, but I'm glad I caught that tweet and said "yes".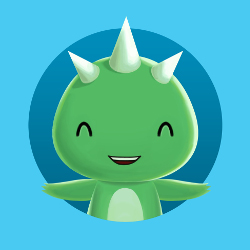 In short, Imzy is a new place for meeting people and discussing things (there's an article about it here and another article here). Alex Beecroft, who is the friend who brought it to my attention, described it as "might be the new LJ", which did rather sell me on the idea as I have many happy memories of LJ before it started dying from DDoS attacks.
Key bits of information about imzy (I like how it looks in all lower case so I'm abandoning capitalisation of its 'I' unless forced to go back to it):
everything is community-based. Rather than starting by setting up a profile, like with FB & Twitter, or your own blog (like LJ), after choosing your username you're asked to select interests, and it will then suggest communities for you to join. Only once you've joined a few (thereby populating your home page) do you start setting things like userpic etc.
You only need one account! It is set up so that you can use different aliases in different communities, and no one will know that you are the same person between communities (unless you tell them). This is so that you can e.g. comment / post under your real name in a community relating to your local area, but under your pen name in a community about writing. (You do have to choose when you first post or comment in each community, and are then stuck with always contributing to that community under that name, so you can't change your name between posts / comments in the same community)
It's still in private, invite-only, beta, so things are changing and you will at the moment be asked by the team for feedback both by messages within imzy, and by email (but you don't have to respond, of course), and in order for it to be interesting you need to be contributing – if everyone sits around & waits for it to get interesting, it never will!
Most importantly: I HAVE INVITES! I'm posting this on Twitter & FB as well, but basically the first 4 people to shout get them (unless I get given any more, in which case I'll post again)
And once you're all signed up, do come and join my community: https://www.imzy.com/sandralindseyauthor